In my hometown, you have two choices with winter weather.
Either it is warm with a lot of snow and no sun, or freeze your ass off cold, no snow and sunny.
This year has been the picture postcard white winter. Even at the bus stops. Especially at the bus stops because you are going to wait forever for a bus. Might as well take pictures to pass the time.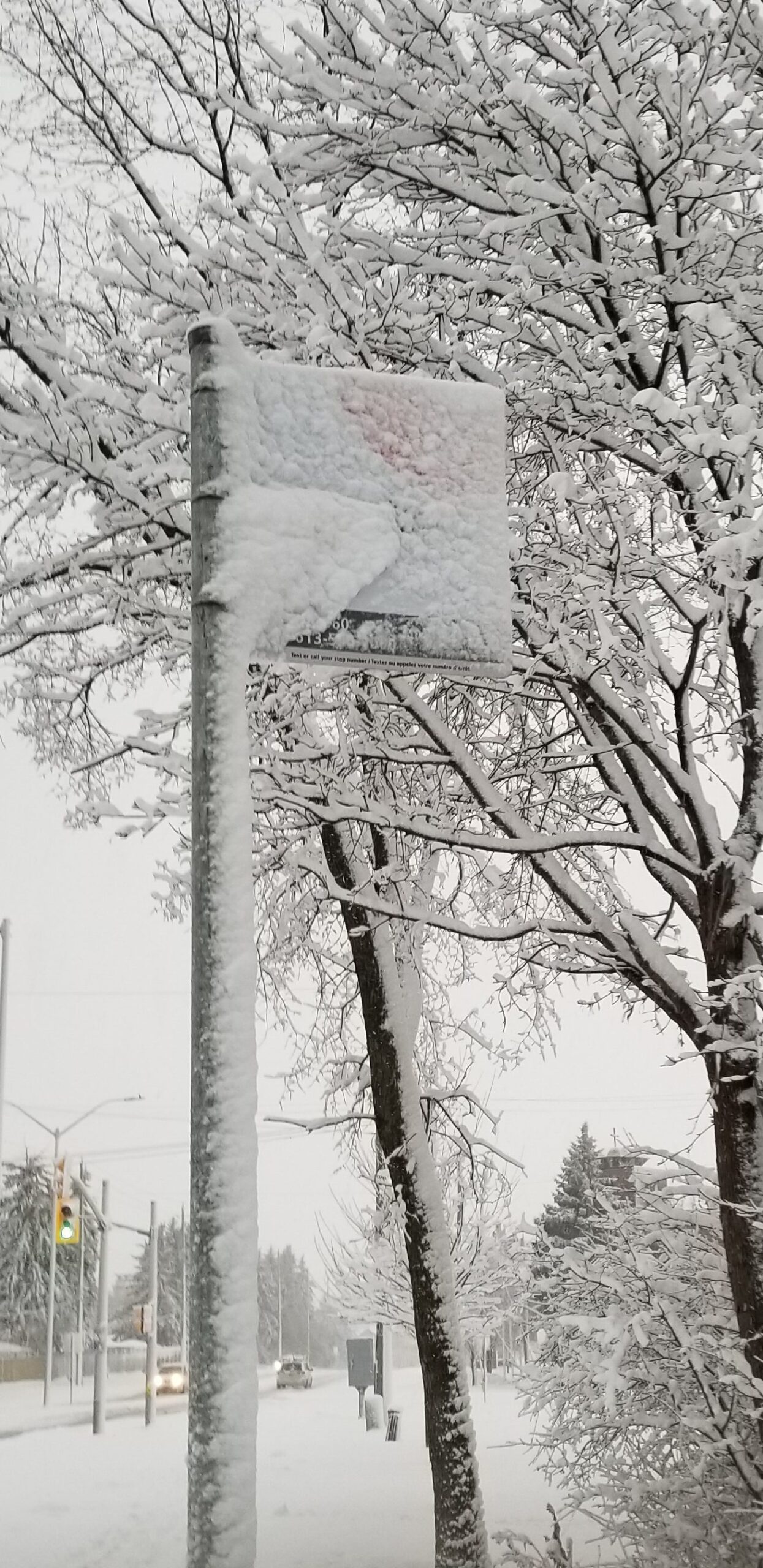 You don't need to know what the bus sign says. You just go out and wait. Maybe pray.
I love snow storms, I just don't like being out in them.
Waiting for a bus.