We have been hit with some nasty cold weather this January, the thermometer dipping close to -30 degrees centigrade, before the windchill!
I would have loved to gone out and snapped photographs of the trees covered in frost, but after some debate, decided this was not such a good idea. Not because of the extreme cold so much, as the ice underfoot.
But an awesome ice crystal mural was to be found in the bus shelter.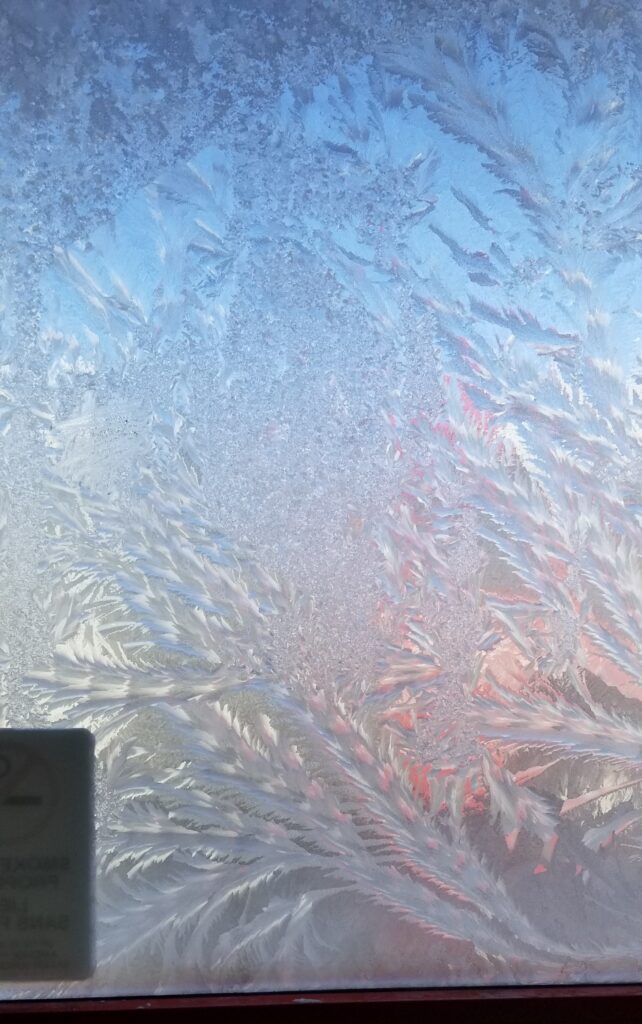 Nature is an award winning artist!