During the war, my Mother lived near Camp Barriefield (now McNaughton Barracks) and that is where she met a handsome Sergeant Major, my Dad.
My grandfather gave Mom a cocker spaniel to keep her company as she was often alone on the farm. That dog was under the bed at the least sign of trouble, except when the sound of an old two seater motorcycle, the kind with a side carriage came rumbling up the road. That was my Dad coming to visit. He loved my Dad. Not because my Dad was so nice. It was the motorcycle.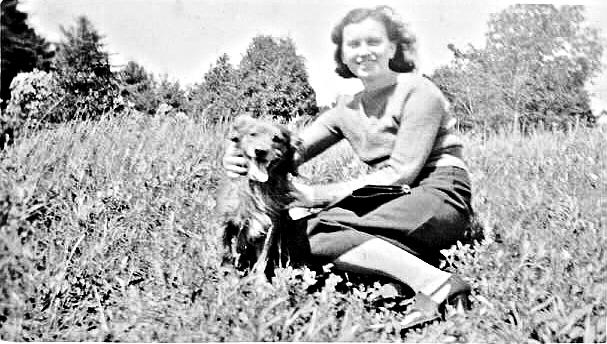 After Dad's visit, as soon as he fired up the old cycle and was on his way, that devil may care cocker spaniel could squirm free of any constraint and was in hot pursuit, tongue hanging out, ears flying, all the way back to Barriefield.
And with tongue hanging out, ears flying, that clever dog would get a joyous ride in the side cab all the way back home.